We stock the AMAZING One Truth Serum!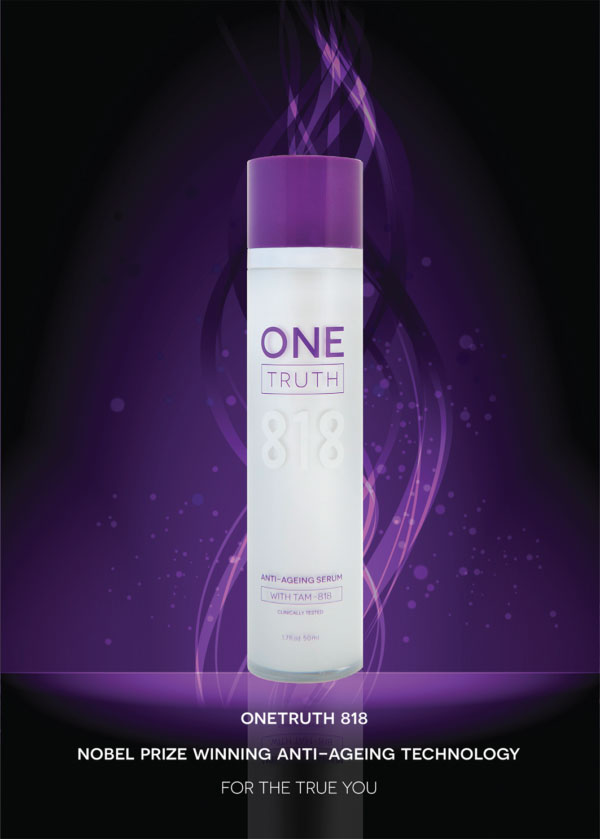 Although a few years old the following article by Probeauty is still relevant.
"Could the Fountain of Youth be found here in Kerikeri? Tracy at the award winning Peaches Skin and Body Clinic believes so!

For thousands of years people have been trying to find a magic potion that will address the signs of aging. It might sound like something out of a fantasy film but in fact science might be closer than you think to developing this technology.

Scientists have known about Telomeres since the 1930s and that they shorten with age since the 1970s. Yet none have been able to actually figure out a way to stop the shortening – that is, until now.

After an investment of $33 million dollars and 12 years of research Dr. Andrews has discovered the world's most powerful telomerase inducers. And science tells us that if you can stop the shortening of telomeres you can actually stop ageing itself. If you can lengthen them, you guessed it – now we're talking about age reversal.

Scientists at Harvard, using Dr Andrews discoveries, switched on the Telomerase gene and have actually been able to turn old mice into young mice – not only in appearance, but internally as well. This isn't just science fiction anymore, this is science fact.

In collaboration Chase Life Foundation, a Kiwi company based in Auckland, Dr Bill Andrews agreed to put this telomerase inducing molecule, Tam-818 into a skincare product called One Truth 818.

After exhaustive independent testing at the Abich Laboratories in Italy, One Truth was launched to the Beauty Industry and the general public earlier this year with Dr Bill himself flying over from the U.S to appear on TV3, radio live and be interviewed by several publications.

This ground breaking Serum is now available at select Beauty Clinics in New Zealand including Kerkeri's own Peaches Skin and Body Clinic 10c Doonside Road."
Learn more about this amazing product!
Dr. Andrews is far from finished with his research. In this webinar, Dr Andrews is revealing some stunning new discoveries in anti-ageing.
And you'll also hear from Rachael D'Aguiar-Sanders, founder of NZ based company Chase Life Extension Foundation and formulator of One Truth 818 Serum.